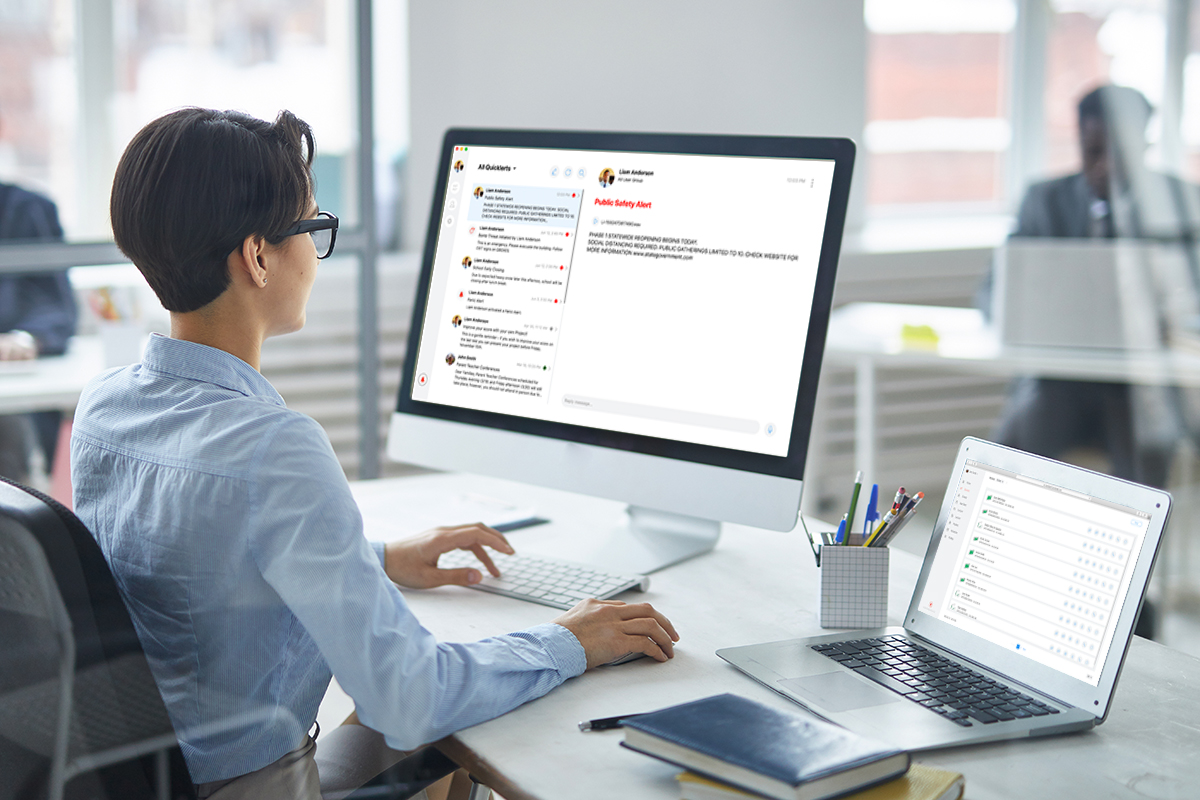 State & Local Governments Keep Everyone Informed
One-touch mass communications and simple custom messaging allow you to reach your teams, your communities, and your entire state - easily and efficiently.
Whether it is a case worker checking in with a few families or a governor communicating with millions of constituents, Quicklert is here to Simplify how you communicate.
The Quicklert Intelligent Alert Management Platform offers an incredible array of impact areas for state and local government offices and agencies focused on simplifying communications and creating a safer workplace environment for their workers. From the IT department communicating outage updates to the governor providing pandemic updates, Quicklert mass communications and mobile alerting enables messages to be created and delivered quickly and securely – through clients, emails and SMS messages. Messages can be text or voice – all created in seconds.
From a safety aspect, the Quicklert solution helps identify threats and incidents, analyzes the data and then notifies the right people – in the right way – anywhere and everywhere in a building, across a campus, throughout a city or county or the entire state. Notifications are driven to QBOX technologies on the walls and ceilings, on mobile phones in the hands of employees or the computers on their desk, and to local police or fire officials, if necessary. Everyone is notified securely, with two-way communications and an audit trail.
With AIM and QBOX Technologies, everything in your office and hallways become smarter – and a tool to help create the Safe-Smart workplace you need.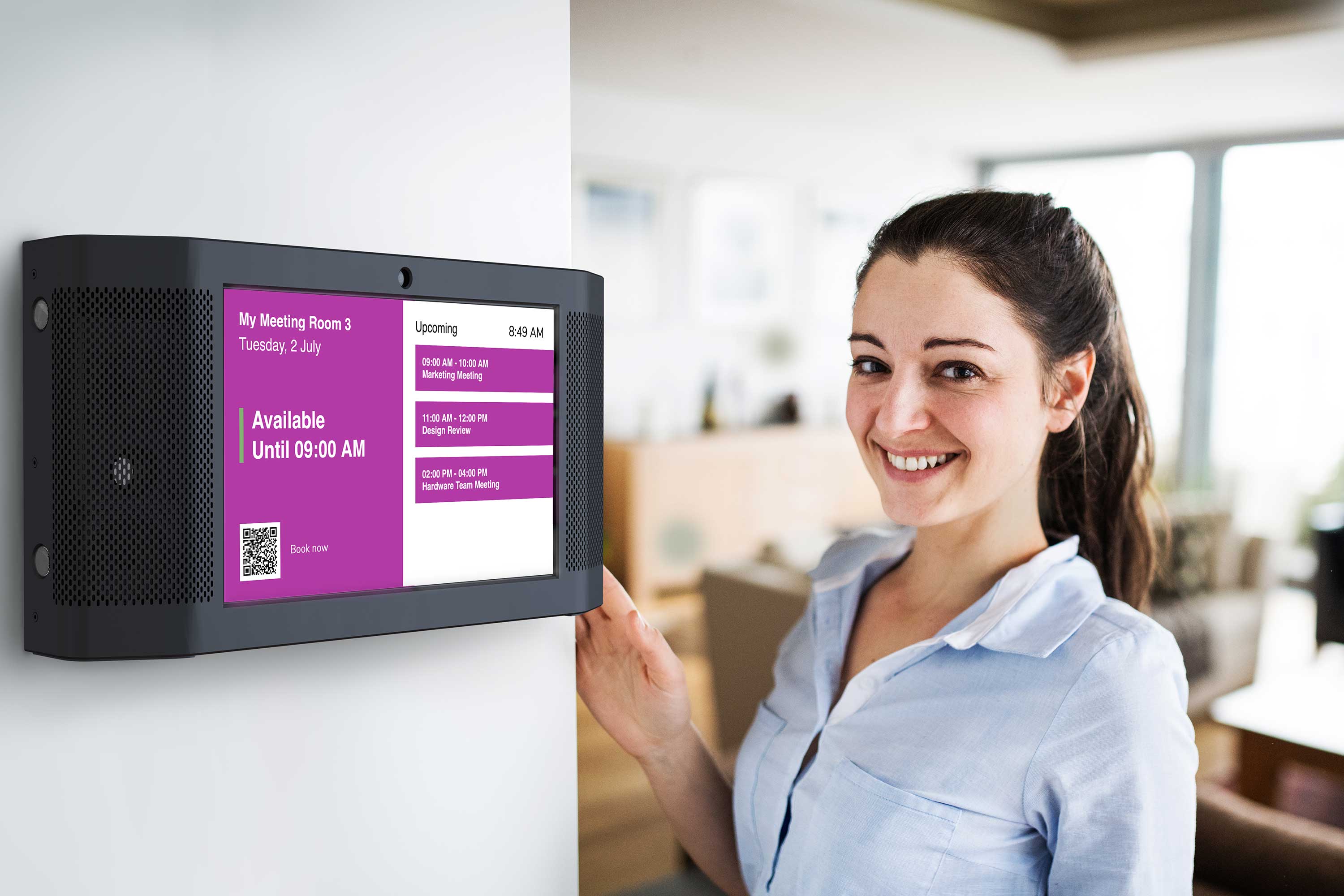 A case worker is leaving a constituent's residence and needs to quickly update other people on the team of a development. She could create an email message and send it out to multiple people, but this is urgent, and she knows people often check email messages infrequently. This update needs to be seen right away, to get the ball moving for this family.
On her mobile device, she pulls up the Quicklert Lite Mobile App and clicks on the personal group she has already created. This group includes the people she needs to notify. Now, in her car as she is driving to the next appointment, she speaks into her phone. No delaying in the parking lot; no texting and driving; no pulling over on the side of the road. As she drives, she simply talks, creating a voice message to the team with an update, and instructions. When she finishes, she clicks SEND. Her voice message is sent to everyone on the team – quickly, securely – no trunks, no waiting, no costs.
Everyone on the team gets a loud, in-app notification on their mobile phone. When they click on the notification, they can now listen to the voice message she has created. They can reply with text, or reply with their own voice message. Everything is secure, quick, easy, at the touch of an icon.
Due to Covid-19, the state has been in the grips of a medical infectious outbreak. Hospitals are beginning to feel the surge of patients and the lack of equipment. More cases are becoming known, and panic is beginning to set in. The governor doesn't want to shut down businesses. The economic toil would be heavy. But he/she has to do something to alter the behavior of the people of the state. Social distancing, wearing of masks, not hoarding products – all of these have been seen in other states.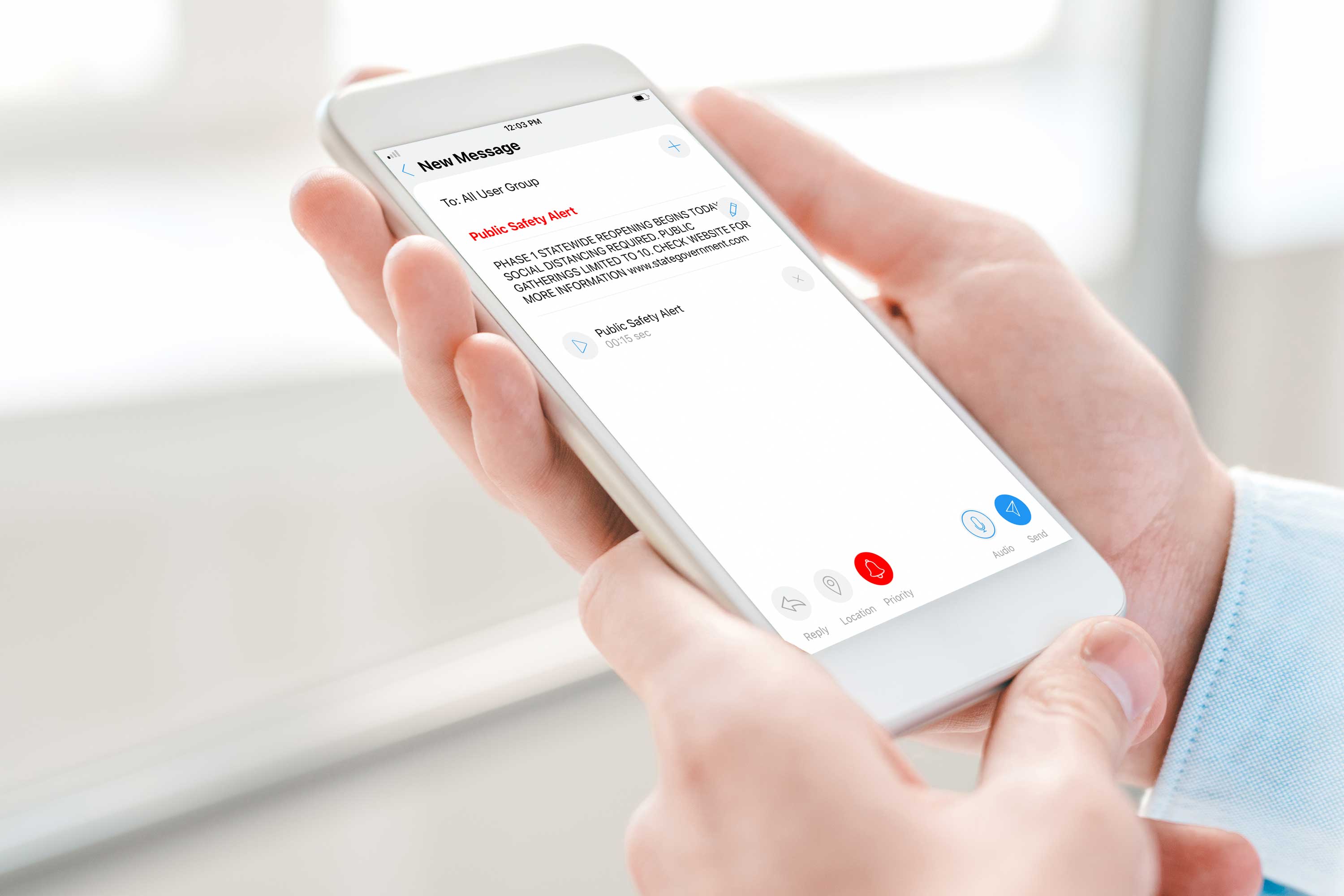 The governor doesn't want a daily media call. He/she simply wants to talk to the people of the state at the beginning of each week and the end of each week. The communication needs to be crisp, and clear.
Each Monday and Friday, the governor creates a message. The group it is sent to is a group of all people in the state who have opted-in to get messages. The people have done this by scanning a QR Code with their phone and entering their name and phone number or email address. It took the people all of thirty seconds to do this.
Now the governor types the message and clicks SEND. Now millions of people who have opted-in receive a text message or an email message – no delays, no media interpretations, no tweets that end up as a meme online. Quick, secure messaging – all from the governor's office, car, home . . . wherever.
Quicklert Solutions for Government
Learn how Quicklert can help you manage your organization's emergencies and incidents
They trust Quicklert for their safety and security